Work exchange residence
Each year we hold at least two residential work/singing exchanges at Malérargues.
This years major project was to restore and repaint the shutters at the front of the Château. It was quite a circus to get them all down, sandblasted, sanded, repaired, sanded again, painted, painted again and hung up – in seven days!
And it was!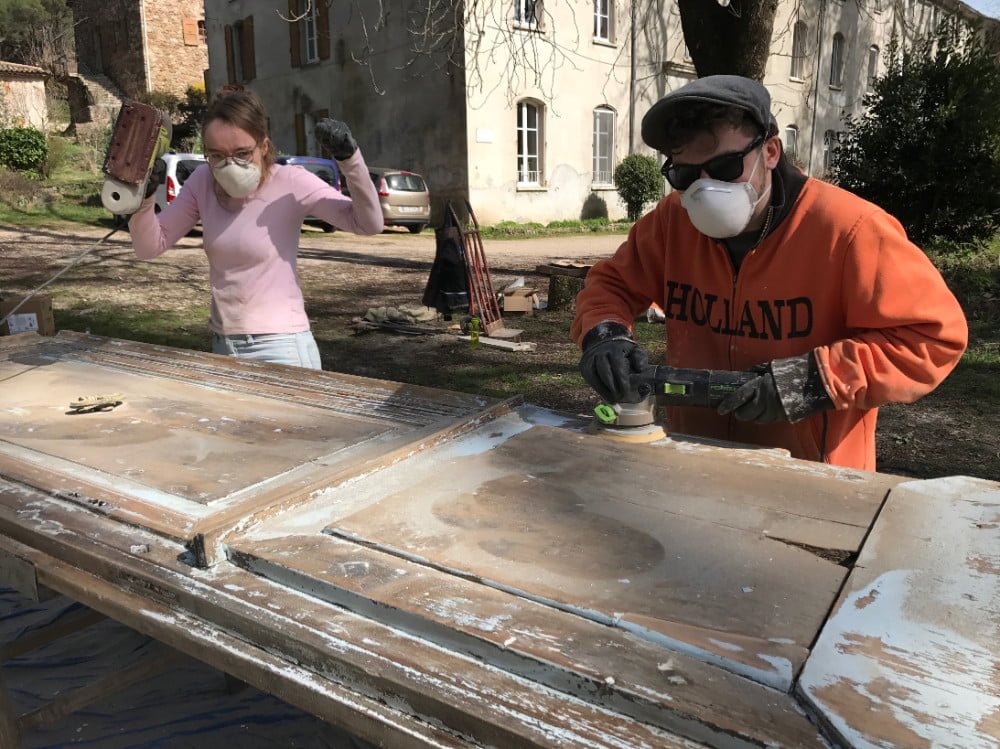 Next year's residence 18 – 25 March 2018
will concentrate on landscaping, forestry and gardening.
Five hours of practical work in exchange for lodging and a two hour group class each day for eight participants.
Candidatures by email to Ian Magilton before December 31st 2017 with "Internship residence '18" in the subject line.
Open to all, though preference will be given to candidates familiarized with Roy Hart Theatre work and who have already been to Malérargues, in particular those who have completed successful internships before.