Upcoming Performances 2023
Season Pass for Summer 2023 Performances
The artistic committee of the Roy Hart Center "Art'Com" has set up up a subscription system for its program of performances in Malérargues.
You will still be able to pay for performances on a one-off basis as before if you wish, but you can now buy a season pass which will be valid for the whole summer.
This will cost 60 euros, and will give you admission to all 8 shows of our summer season without having to pay anything on the day.
And even if you live too far away to attend the performances you can still support the existence and development of live theatre in Malérargues by purchasing a special season pass as a supporter even if you don't intend to see any shows! By so doing you will allow us to pay the performers and to commit to a more ambitious program next season.
How this will work (2 options):
SPECTATOR SEASON PASS: you plan to attend performances
Send an email to artcom@centreroyhart.org to let us know you intend to subscribe and the date of your first show
Pay the subscription on the spot, when you attend your first show of the season.
For each show you wish to attend, confirm your attendance at least 72 hours before the performance, i.e. the Tuesday before the performance.*
For this year, we will issue a maximum of 30 season passes. First come, first served!
SUPPORTER SEASON PASS: you can't attend in person, but you want to support Art'Com
– Send an email to artcom@centreroyhart.org to let us know you want to subscribe
– Pay the 60 € subscription fee on this page, specifying that it is for a "Supporter Season Pass".
The Château de Malérargues, founded by the Roy Hart Theatre, is a a unique venue for exchange, teaching, training, and creation. Now the Roy Hart International Art Centre, it welcomes artists, students, educators, and curious souls from all over the world, who come to learn and practice unique approaches to voice, body, movement, and psychology, applicable not only in the performing arts but also in everyday life. The teaching is diverse and deeply rooted in the philosophy of the Roy Hart Theatre that makes the profound connection between a person's voice and their psyche, and values all voices. The Centre organizes workshops and activities for its members throughout the year.
The Centre is recognised by French cultural and education ministries for funded projects. For more information you can reach us by e-mail here.
The Artistic Committee fosters the development of the artistic activity in Malerargues. At present it comprises 3 members: Viviane Gay, Juliette Flipo and Laurent Stephan.
Every year we curate the summer program of performances which include "Box Office Performances" and what was named by Louise Debrusses some years ago as "Attention Travaux!". All "Box Office Performances" must be reviewed and recommended by one of us as suitable to represent the artistic landscape of the CAIRH to the general public. The format "Attention Travaux" is the platform for public presentations of new performances, works in progress, lectures, demonstrations, and all other kinds of ideas and forms. Anyone who would like to present artistic work in Malerargues is welcome to contact us.

For questions concerning the Artistic Committee, contact us here.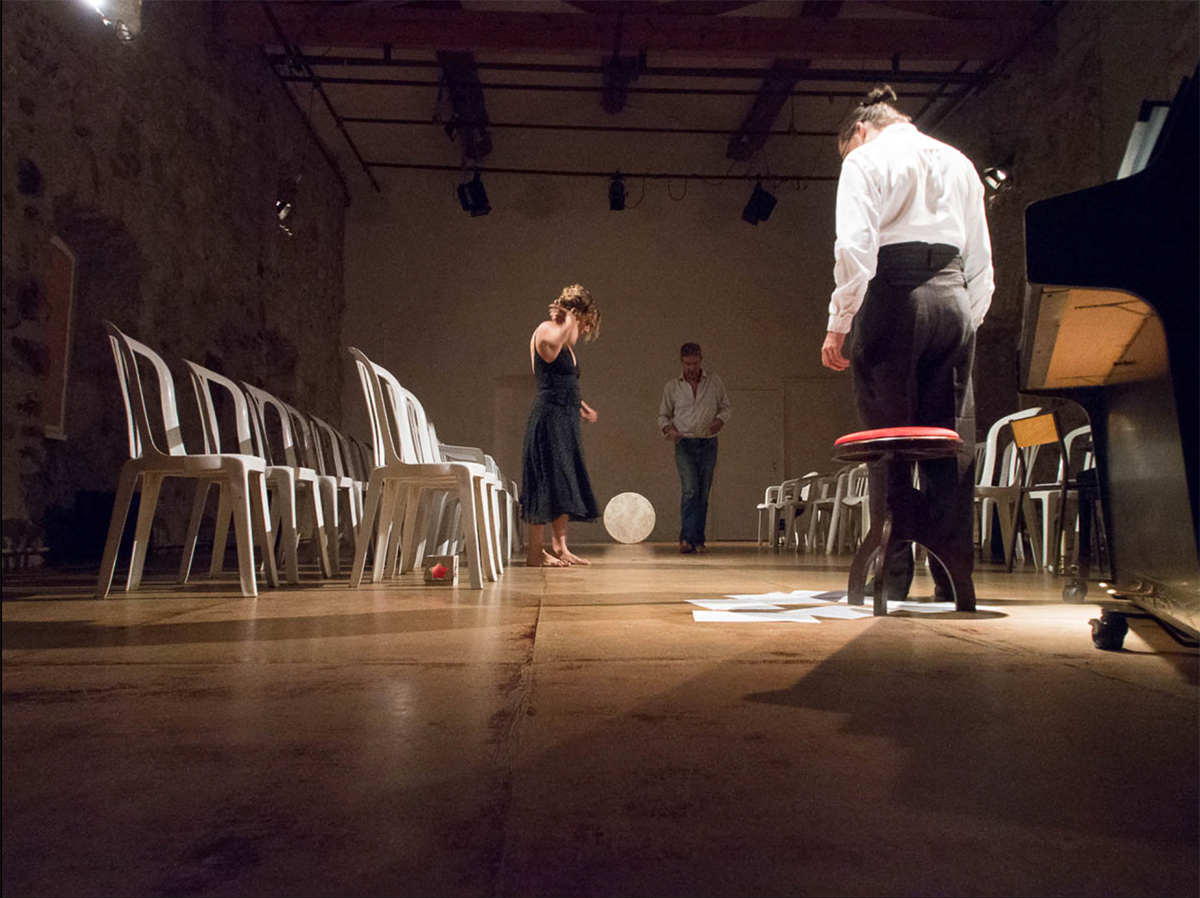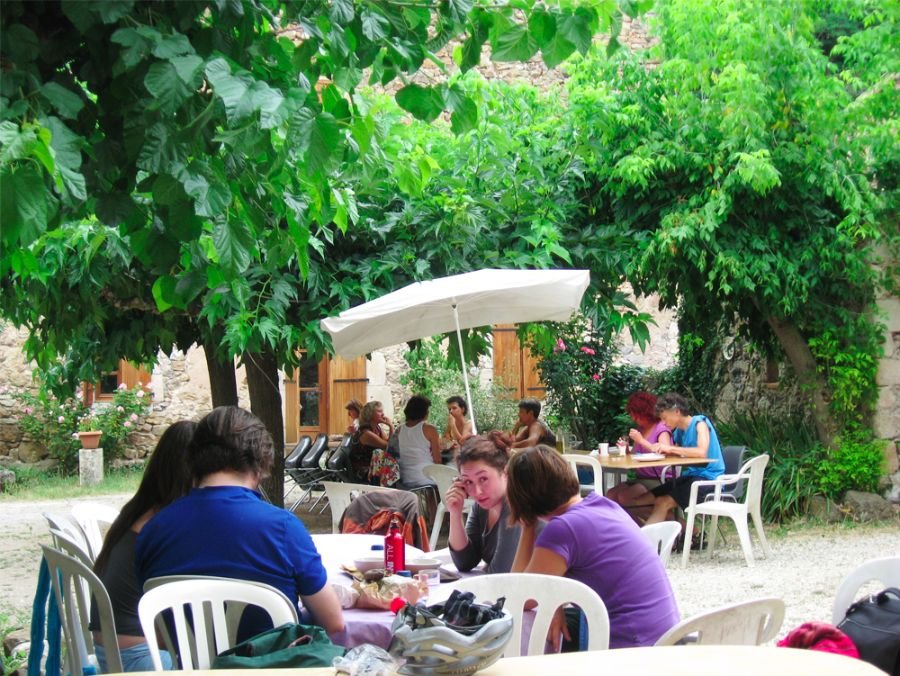 The Centre organizes workshops and activities of its own all year round. Facilities include:
A 90 seat theatre.
2 large studios suitable for movement and dance.
4 medium studios suitable for individual and small group work. All studios have pianos.
7 apartments (2 with pianos).
Shared accommodation for up to 16 people with bathroom and kitchen facilities.
A main kitchen suitable for preparing meals for up to 60 people.
A large conference room for up to 40 persons.
2 library/studies.
2 outdoor performing spaces.
Gardens and acres of forest and forest paths to wander in.